For the 31st episode of Podcast at Ground Zero the topic will be Apocalypse Music. More specifically we are going to music that was written about or has an Apocalypse theme. Also we will discuss how people will listen to or create music after the Apocalypse.
Joining us for this week's conversion will be special co-hosts and new friends of the show Director Brian Pennington and Actor Doug Powell. Brian and Doug are from the upcoming indie film Apocalypse Rock. Here's some links and info about their film. "Star Wipe Films' latest film centers around the last man alive on earth. Surviving alone in an emergency broadcast radio station, he broadcasts a rock and roll fueled show each and every day in hopes that someone out there might hear him."
So join Scott, Doug, Brian and I on our trek thru the Cursed Earth we think you'll enjoy the company.
http://apocalypserock.com
https://twitter.com/LastManRocking
https://www.facebook.com/ApocalypseRock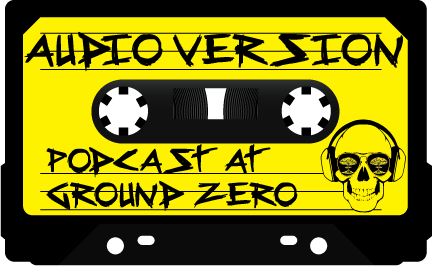 Podcast: Play in new window | Download