Join us for the 3rd episode of Podcast at Ground Zero were we will be discussing bread, cabbage, moolah, cheddar, mazuma, wampum in other words money. During the course of this week's episode we are talking about the various interesting means of exchange we have encountered in Apocalyptic movies, books, games etc. We will also expand the discussion to include what we think might be possible real world post-apocalypse monetary systems.
Joining us this week will be special co-hosts Michael O. Varhola and Richard T. Balsley.
Michael O. Varhola has authored or co-authored thirteen books, a publisher and founder of game company Skirmisher Publishing LLC (http://skirmisher.com/) He has also edited, published, or written for numerous publications, including The New York Times. Mike is very active online and a few of the places he can be found are: http://facebook.com/michael.varhola , http://d-infinity.net/ , http://texas-confidential.blogspot.com/
Richard T. Balsley is a freelance writer and editor working out of the San Francisco Bay Area on any number of projects from screenplays to fiction, to gaming material. When he isn't working on projects, he spends his time reading and writing a blog about games that can be found at http://www.d-infinity.net/blogs/richard-t-balsley
So join us through our trek thru the Cursed Earth we think you'll enjoy the company.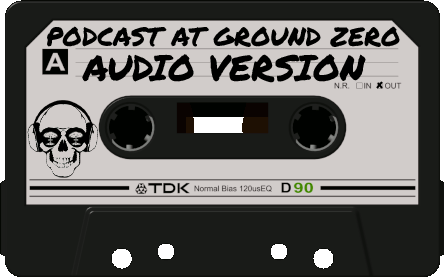 Podcast: Play in new window | Download