Greetings Friends of the Apocalypse!
Join us for the 2nd episode of Podcast at Ground Zero. On this week's episode we will be discussing two post-apocalyptic book series: Deathlands and Outlanders published by Gold Eagle Publishing. We'll also address the 2003 low-budget TV movie that aired on the Sci-Fi Channel. Deathlands: Homeward Bound.
Joining us this week will be special co-host author and post-apocalyptic game developer Chris Van Deelen. Chris was the creator of one of the first, and certainly most comprehensive, websites dedicated to the Deathlands series. He started writing fan fiction for that website, and then as his interests moved from Deathlands to Outlanders and he authored his first published novel – Outlanders: Mask of the Sphinx.
So join us through our trek thru the Deathlands we think you'll enjoy the company.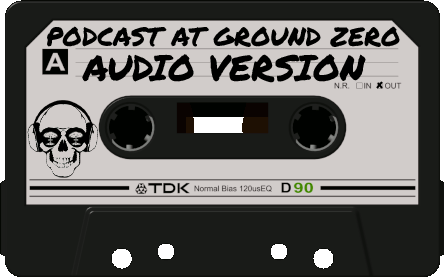 Podcast: Play in new window | Download