For the 61st episode of Podcast at Ground Zero the topic will be the post-apocalyptic film Turbo Kid.
In tonight's episode we are going be talking about the 2015 post-apocalyptic action-adventure comedy Turbo Kid. The film follows the adventures of The Kid, a teenage boy turned superhero in the "Wastelands", an alternate 1997 Earth where water is scarce. He teams up with a mysterious girl named Apple and an arm-wrestling cowboy named Frederic to stop the tyrannical leader Zeus.
So join Scott and I on our trek thru the Cursed Earth we think you'll enjoy the company.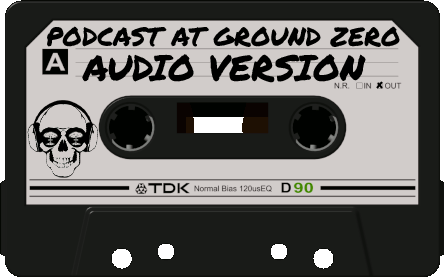 Podcast: Play in new window | Download