For the 60th episode of Podcast at Ground Zero the topic will be the apocalyptic card game The End is Nigh.
In tonight's episode we are going be talking with Austin Bennett from Mystic Ape Games about their of the upcoming apocalyptic card game The End is Nigh. We are going to ask Austin lots of questions about the game from its creation, the current Kickstarter campaign to fund it and of course details about the game itself.
The End is Nigh: A Pre-Apocalyptic Deduction Game
The asteroid hits at midnight, but your bunker is too crowded. Who will you kick out? An asteroid is falling, and this bunker won't hold everyone. You decide who's in and who's out. Careful though… There are rumors of a cult trying to fulfill their doomsday prophecy! A quick deduction card game for 2-6 players.
So join Scott, Austin and I on our trek thru the Cursed Earth we think you'll enjoy the company.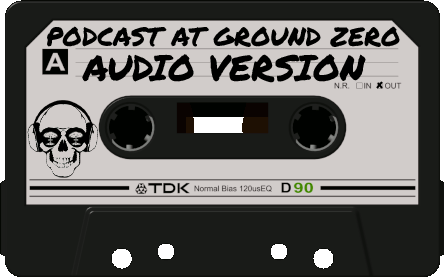 Podcast: Play in new window | Download