For the 58th episode of Podcast at Ground Zero the topic will be the apocalyptic tabletop RPG Red Markets.
"Red Markets is a tabletop RPG of economic horror, where the world has ended and the rent is still due. In Red Markets, characters risk their lives trading between the massive quarantine zones containing a zombie outbreak and the remains of civilization."
In tonight's episode we are going be talking with Caleb Stokes from Hebanon Games Publishers of the new upcoming apocalyptic tabletop RPG Red Markets. We are going to ask Caleb lots of questions about the game from its creation, the current Kickstarter campaign to fund it and of course details about the game itself.
https://www.kickstarter.com/projects/159466030/red-markets
So join Scott, Caleb and I on our trek thru the Cursed Earth we think you'll enjoy the company.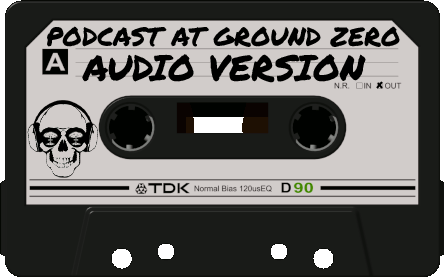 Podcast: Play in new window | Download