For the 57th episode of Podcast at Ground Zero the topic will be The Lost 77 Worlds RPG. The Lost 77 Worlds RPG is an Alien Apocalypse Campaign Setting and Science Fiction RPG Designed by James M Ward with Stephen A Lee. Tonight we are going to be talking with Stephen Lee co-designer of the 77 Worlds RPG and he will be telling us about this new and exciting game.
Stephen A. Lee is the co-author of the 77 Worlds RPG. Stephen's writings include Science Fiction stories as well as Historical text and articles. Stephen was an avid reader of Science Fiction, Fantasy, and History from an early age. Stephen has developed dozens of games, adventures, and settings over the last 30 years for table top RPG, PBM, and for various computer systems in the 1980's and 1990's including work on a space station adventure project with Gary Gygax in 1997. In 2001 Stephen helped to finance Moses "Wolfy" Wildermuth's Mutazoids 3e project and in 2002 Jonathan Thompson's Cityscape D20 book from Battlefield Press. Stephen currently operates multiple companies including FireSide Creations which publishes The Lost 77 Worlds RPG and various other games.
http://firesidecreations.com/games-m1/77worlds
So join Scott, Stephen and I on our trek thru the Cursed Earth we think you'll enjoy the company.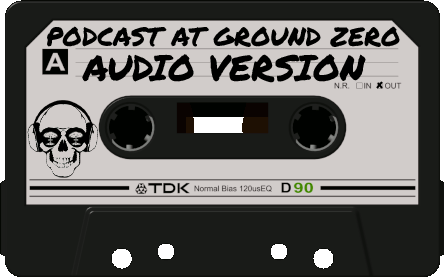 Podcast: Play in new window | Download