For the 51st episode of Podcast at Ground Zero the topic will be our Top 5 favorite Post-Apocalyptic Movies.
In tonight's episode we are going talk about what are our top 5 favorite post-apocalyptic movies. And when I say we I mean each of your hosts on tonight's show. Returning to join us for the conversion will be special co-hosts William T. Thrasher and Chris Constantin.
So join Scott, William, Chris and I on our trek thru the Cursed Earth we think you'll enjoy the company.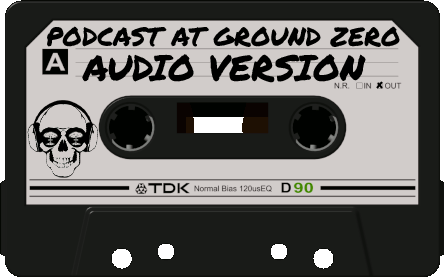 Podcast: Play in new window | Download